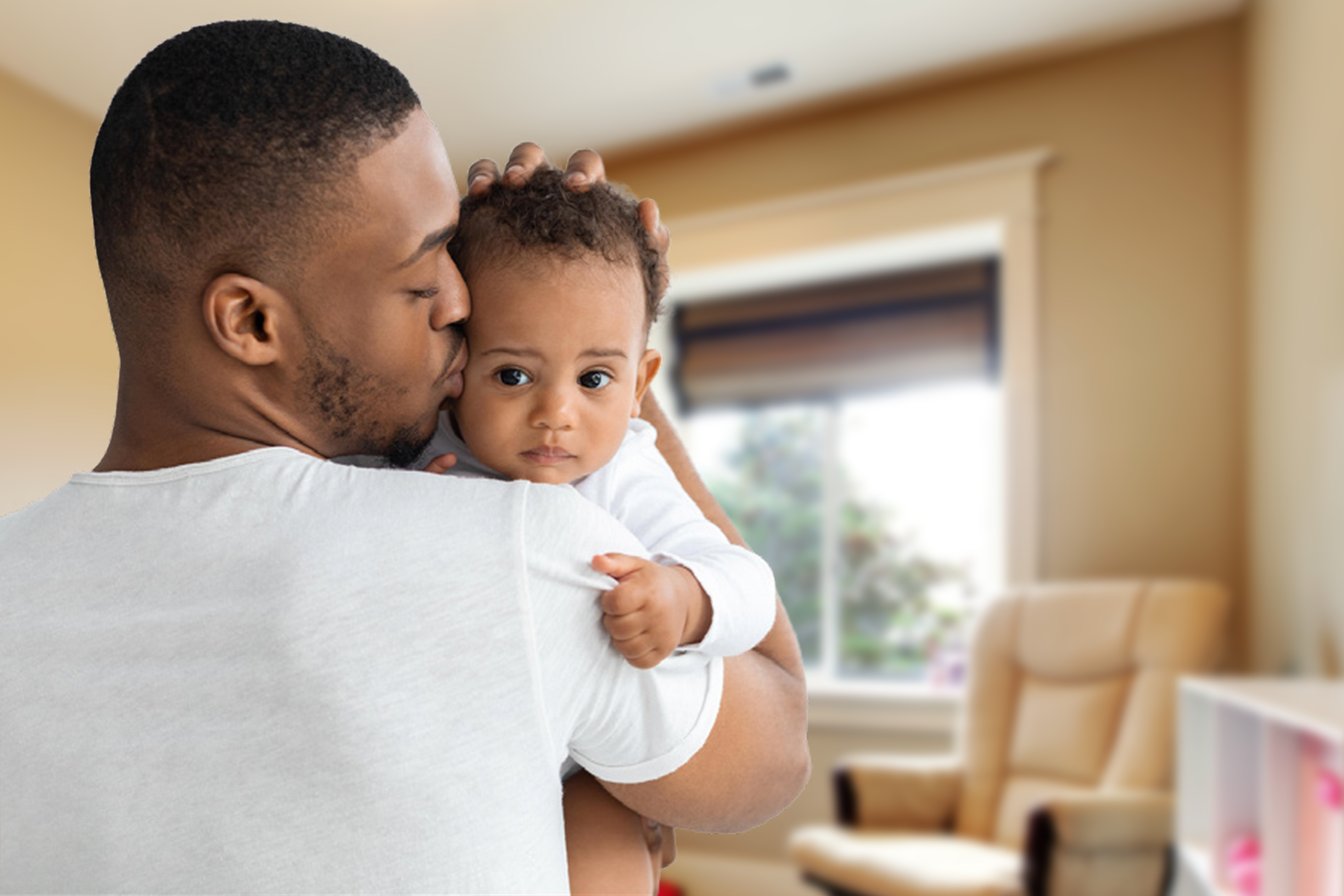 For many of us the early days of parenting are full of sleepless nights, quick naps and not enough sleep. New parents often try any trick they have been told to help their infants sleep and learn to sleep through the night. During this challenging time of sleepless nights, practicing safe sleep is important.
As we have learned more about infant sleeping and about how infant sleep cycles help with development. Infants waking or stirring throughout the night is important to their lung development. Information on Sudden Infant Death Syndrome (SIDS), has told us that practicing safe sleep helps to prevent sleep related infant deaths. Practicing safe sleep is important for helping to protect your infant.
The steps for Safe Sleep are:
1. Place infants and babies on their back and alone in their cribs.
Bumper pads, mesh and stuffed animals can become a hazard if the infant rolls their head into them. Infants have also accidentally gotten lodged between bumpers and crib slats. Alone and on their back is the safest place for infants to sleep.
2. Don't use blankets or bumpers or pillows. The only thing that should be in the crib is a tight- fitting sheet over the mattress and mattress pad.
Instead of a blanket, use a sleep sack. These wearable blankets help keep baby warm but don't wrap around them. They come in many sizes and in soft cotton for summer and thick fleece for winter. Haddie's Calling Every Child Wakes Up provides resources if you need help purchasing your own sleep sacks.
3. Don't smoke around children Secondhand smoke can be dangerous for infants.
4. Room share, not bed share. Infants sleeping in a bassinet or pack and play in their parent's room can help with soothing. This can make nighttime feedings easier.
Cuddles from sleeping infants are a wonderful bonding experience for new parents. Enjoy those cuddles, but if you start to fall asleep move the infant to their safe sleep space, crib or bassinet. This removes the risk of them rolling into pillows, blankets, cushions or even rolling into you or off the bed or chair. You can ask for help from a safe, trusted friend or family member who could share in those cuddles while you sleep.
5. Dress the baby the same way that you would dress for the weather/temperature of the sleeping spaces.
Infants cannot regulate their body temperature and don't start to sweat until at least 12 months old. Make sure to dress the infant according to the temperature of your house.
6. Use a pacifier to help the baby soothe.
Some babies sleep better with a pacifier. If your baby is upset it can also help soothe your infant as they go through this sleep cycle.
Baby Swings, bouncy seats and car rides can help babies fall asleep. When they fall asleep in one of these, transfer them to the crib or bassinet to make sure they are sleeping safe. Car seats are designed to place infants at the right angle when they are in the car. Once the car seat is removed from the base it tilts the baby's head forward. This can impact their breathing.
For more ideas on building a safe sleep space, check out the Safe Sleep Interactive Room.
If you think something is wrong with your infant, please be sure you talk to your physician. And for
more information go to Helping Babies Sleep Safely | CDC.
Safe Sleep can be hard. But, practicing safe sleep helps prevent SUIDS and other preventable infant
deaths.
For additional resources, contact Help Me Grow-Ottawa at https://helpmegrowottawa.org/.