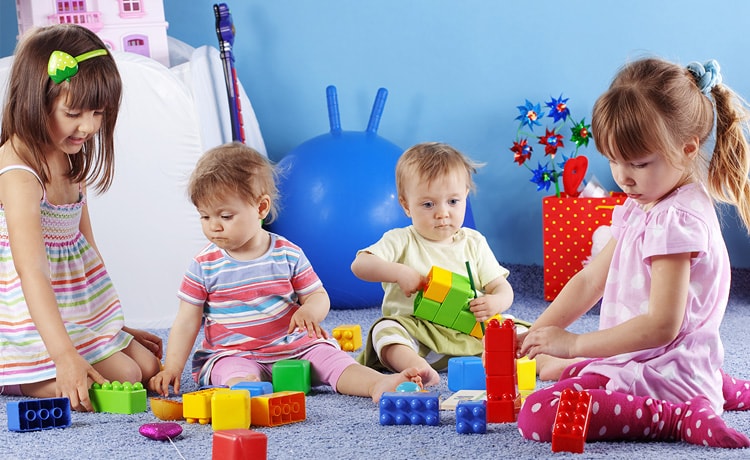 Written by: Michele Bishop, Quality Improvement Consultant, Great Start to Quality Western Resource Center
As an early childhood professional I've worked with children and parents for more than 20 years. But as a mother of 3 children, I found myself wondering all the same things every other parent wonders: Are they on track? How can I really know? The good news is that there is a great resource to help guide every parent through these hard but amazing early years. Read on to discover it!
Developmental Screening – What Is It?
A developmental screening can help you figure out if your child is developing on track. It is also the first step in helping you figure out if your child has potential delays. Screenings provide parents with a quick snapshot of their child's skills. It can show whether a child's development is similar to other children of the same age.
Why is it important?
Every child develops at a different pace. That is why it is important to screen our children to tell us where they are at – instead of just comparing them to their siblings or a few other children we know. It is a good idea to include developmental screenings as a normal part of every child's life. Regular screening can:
· Assure parents of their child's development and help to identify strengths
· Help parents have realistic expectations by understanding what milestone is coming next and what activities can be done to encourage their growth
· Help parents to ask questions about their child's development
· Help parents notice areas where their child might have a potential developmental delay
· Help connect parents to professionals, programs, and resources that may benefit their child
What is the ASQ?
The ASQ (Ages and Stages Questionnaire) is a screening tool that provides trustworthy and accurate screening in the form of questionnaires. The questionnaires can be filled out at any time between birth to age 6. There are 2 different ASQ tools. You can choose one that fits your needs, or fill out both for a complete view of your child's growth.
ASQ-3
The ASQ-3 questionnaires have questions that are based on developmental milestones. Each questionnaire covers the areas of communication, gross motor skills, fine motor skills, problem solving, and personal social skills for a particular stage.
ASQ:SE
The ASQ:SE questionnaires have questions that are based on a child's social-emotional development. Each one covers seven main behavior areas:
1. The ability to calm self
2. The ability to follow rules
3. Communication
4. Managing the body's needs
5. Becoming independent
6. Expressing feelings and empathy
7. Interaction with others
These questionnaires can be especially helpful if you are concerned with your child's eating, sleeping, toileting, interactions, etc.
How it Works
Each questionnaire is quick and easy, taking about ten minutes to fill out. Once the questionnaire is reviewed, you will receive feedback. Your answers will show your child's strengths and highlight areas in which your child may need more practice. You will receive fun developmental and/or social emotional activities to do with your child. Your answers, and any noted concerns you might have, will also be helpful in showing whether your child needs further support or testing. You will have access to a professional to connect you with resources, guidance and next steps. When concerns and delays are addressed early, it can make the greatest difference in a child's life.
Parents participating in their child's growth, as well as seeking early help when needed are keys to children having the best start in school and in life (and parents feeling good about their kids' development)!
Source: www.agesandstages.com