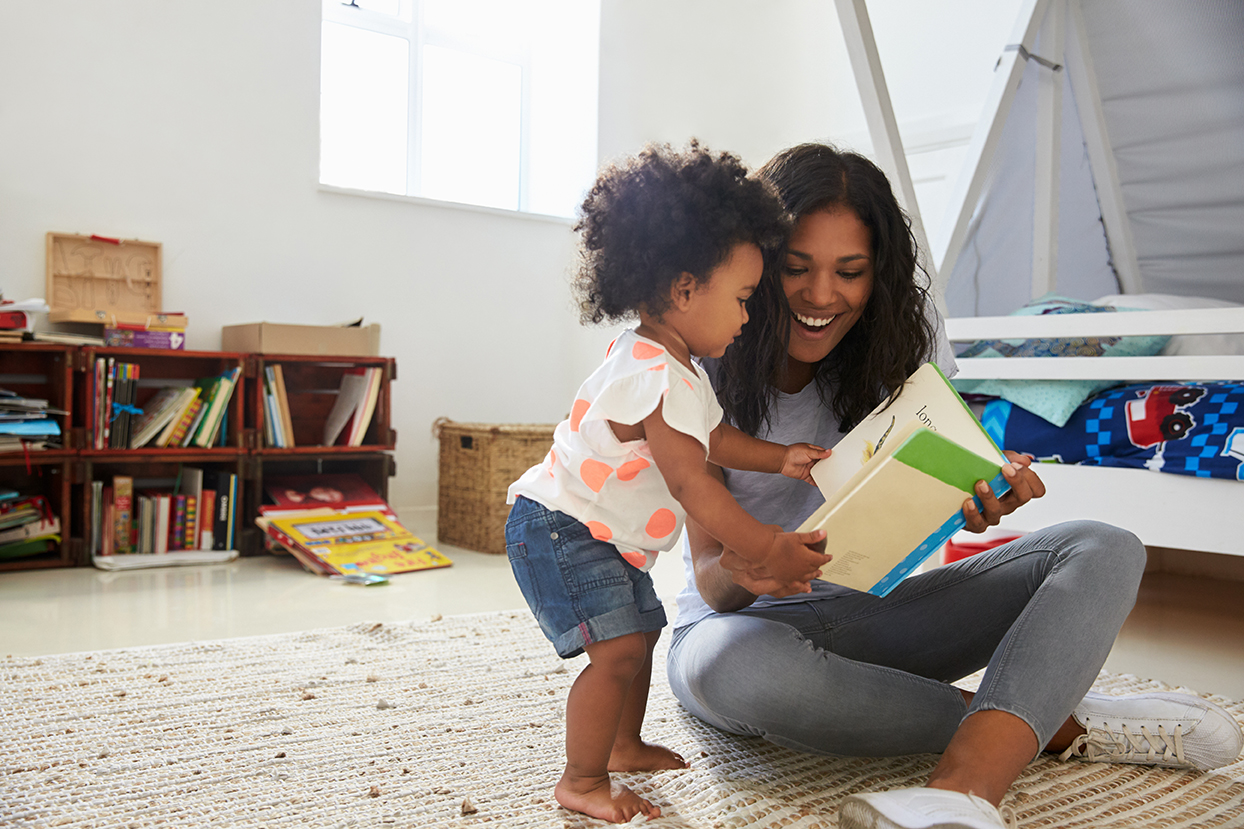 Written by Elizabeth Vandentoorn, Parent Educator, Early Childhood, Ottawa Area Intermediate School District
Play is serious learning! Every time your child plays, her brain is continuously making new connections that help her development.
Your home is full of free or inexpensive items to create everyday activities you can do with your child to support his development and help him stay on track. Here you will find some examples along with their developmental impact.
Social Emotional-Play reduces stress and promotes building attachment with your child. Playing with others teaches your child sharing, empathy, cooperation, helping, and builds her self esteem. Follow your child's lead so she knows her ideas have value and encourage your child to problem-solve on her own. Plan a picnic! 
You can have an indoor picnic on a towel, or take it outside if the weather is appropriate. Allow your child to choose foods, providing a variety of healthy options. Allow your child to choose the picnic spot and help you layout the towel or blanket and set up your picnic. Turn off technology distractions and enjoy making memories with your child. Encourage your child to clean up! Invite your child to be involved throughout the entire process.
Motor- Exploring with his body helps your child strengthen his large and small muscles. Repetition helps build your child's coordination.
Make a racquet! 
Tape a paper plate, color it if desired, to a long spoon, paint stirrer, or paper towel tube. Make a ball of rolled-up newspaper, rolled up socks, or use a balloon. Practice hitting the "ball" with your racquet, back and forth on the floor, or in the air. Use yarn to hang the "ball" from a door frame to swing at; try different heights so your child needs to jump! What other games can you create?
Language- When your child is surrounded by the language, she will learn and understand more words.
Parallel talk! 
Describe for your child what you see him doing. "Your red car is driving fast! Vroom, vroom!"
Self-talk!
Describe for your child what you are doing as you go about your day to day activities. "I am going to put on my black socks today, they're soft and warm."
Cognitive- As your child explores his world he is discovering cause and effect, problem-solving, and trial and error. Playing allows your child to develop important skills for success in school like persistence, memory, and ability to focus.
Stacking and Nesting! 
Don't throw your food containers away! Allow your child to explore with washed containers or cups, using trial and error as he stacks them or fits them together. Observe your child and wait to see what he will do with the containers. Hide an object under a container and see if your child can remember which container is hiding the item. Talk about sizes, line the containers up according to size.
READ–  It is never too early to read to your child.
Model reading; so your child sees you reading.
Keep lots of books available in your home; visit your library.
Hold your child while you read; He loves being close to you!
Point to the pictures and talk about them; you don't have to read the words.
Read favorite books over and over; it helps your child's brain develop.
Grown-ups are busy! Give yourself some grace, aim for quality time with your child, not quantity.
Get outside! Playing outside in all types of weather is beneficial for you and your child.